Accelerate your team's expertise
Africa's premium cyber security academy offers uncompromising education experience. An engaging curriculum that encompasses everything a security expert should know combined with Real-world hands-on experience.
Hiring top-level cyber security analysts is a global challenge, hiring top-level cyber security analysts in Africa is even a bigger one.
We operate one of the top cyber security academies in the continent. We challenge top computer science graduates and IT/cyber security professionals to join our program. Our unmatched local analyst training is an intensive full-time, three-month program that includes theory, simulations, and hands-on training in a wide range of cyber labs, working with real malicious environments.
Our Graduates are qualified to start their cyber security career, specializing in areas such as ethical hacking, incident response, forensics, SOC tier 1 and 2 analysts, and more.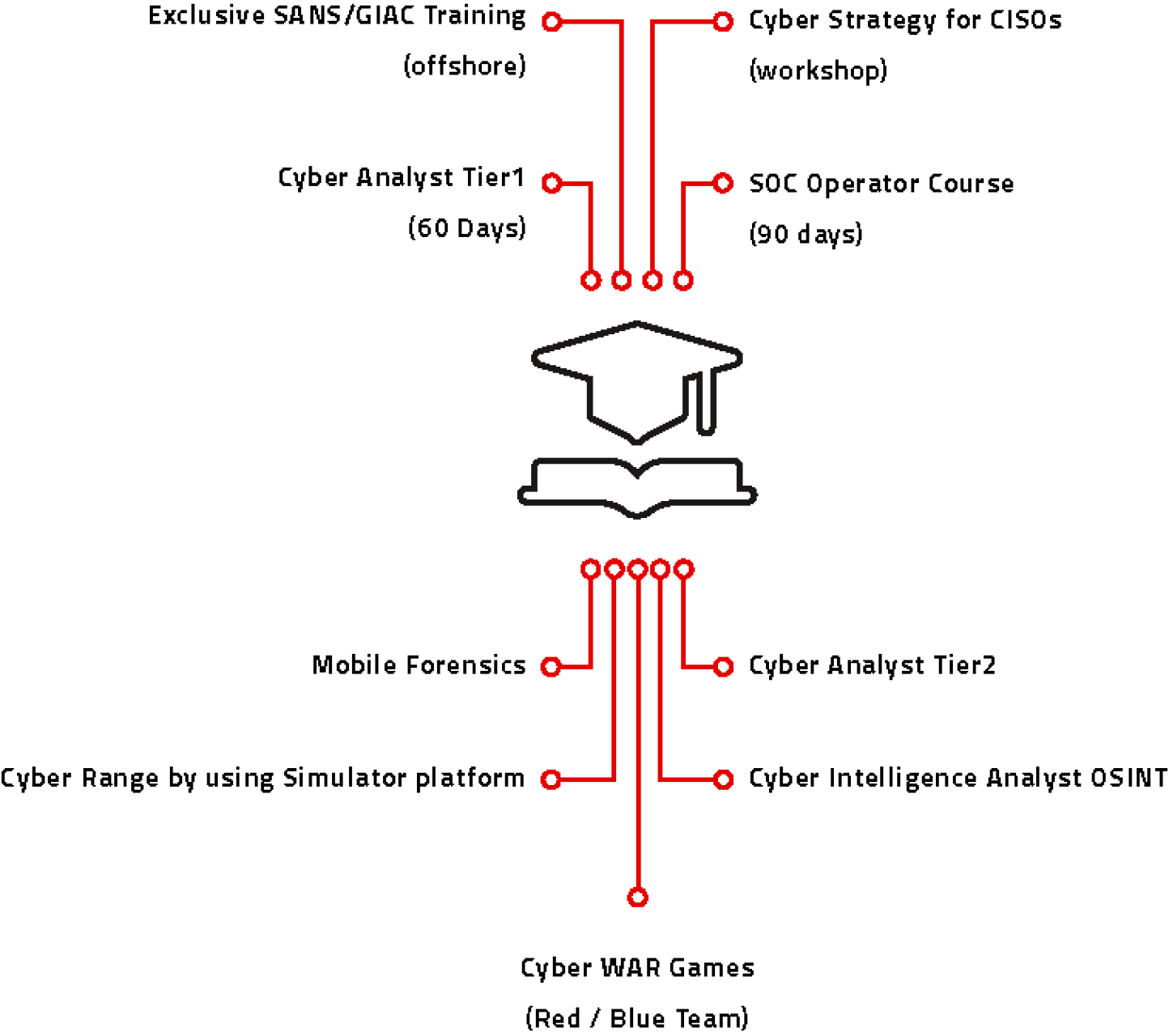 The CyberSOC Academy is for organizations only, and not for the private sector, If you are interested in an Intern position you can try
here