Cyber security of international caliber: local and at scale
CyberSOC Africa operates an in-country, state-of-the-art, ISO certified security operations center (iSOC). It is comprised of uncompromising design, quality, rigorous engineering, and best-in-breed technologies coupled with an elite team of cyber experts to deliver total cyber enforcement and superior technological capability. Our analysts are exposed to a wide array of cyber incidents, customers, technologies, verticals and disciplines, which gives them the ability to provide you with unmatched value in terms of cyber expertise, and ultimately cyber resilience by utilizing our SOC as a service to match your own needs:
Benefits
24/7/365 ISO certified Security operation Center

Integration to customer exiting technology stack and cloud infrastructure

Dedicated local team of experts and military grade expats

On premise support & maintenance

Advanced threat intelligence, targeting Africa's unique cyber threatscape

Vulnerability scans and assessments

Unmatched reporting

AI-based vulnerability assessment and penetration testing

Real time analysis

Red team pentesting

Automation and orchestration

Cyber Security Assessment
360 Cybersecurity: Visibility, Security, Assurance, and report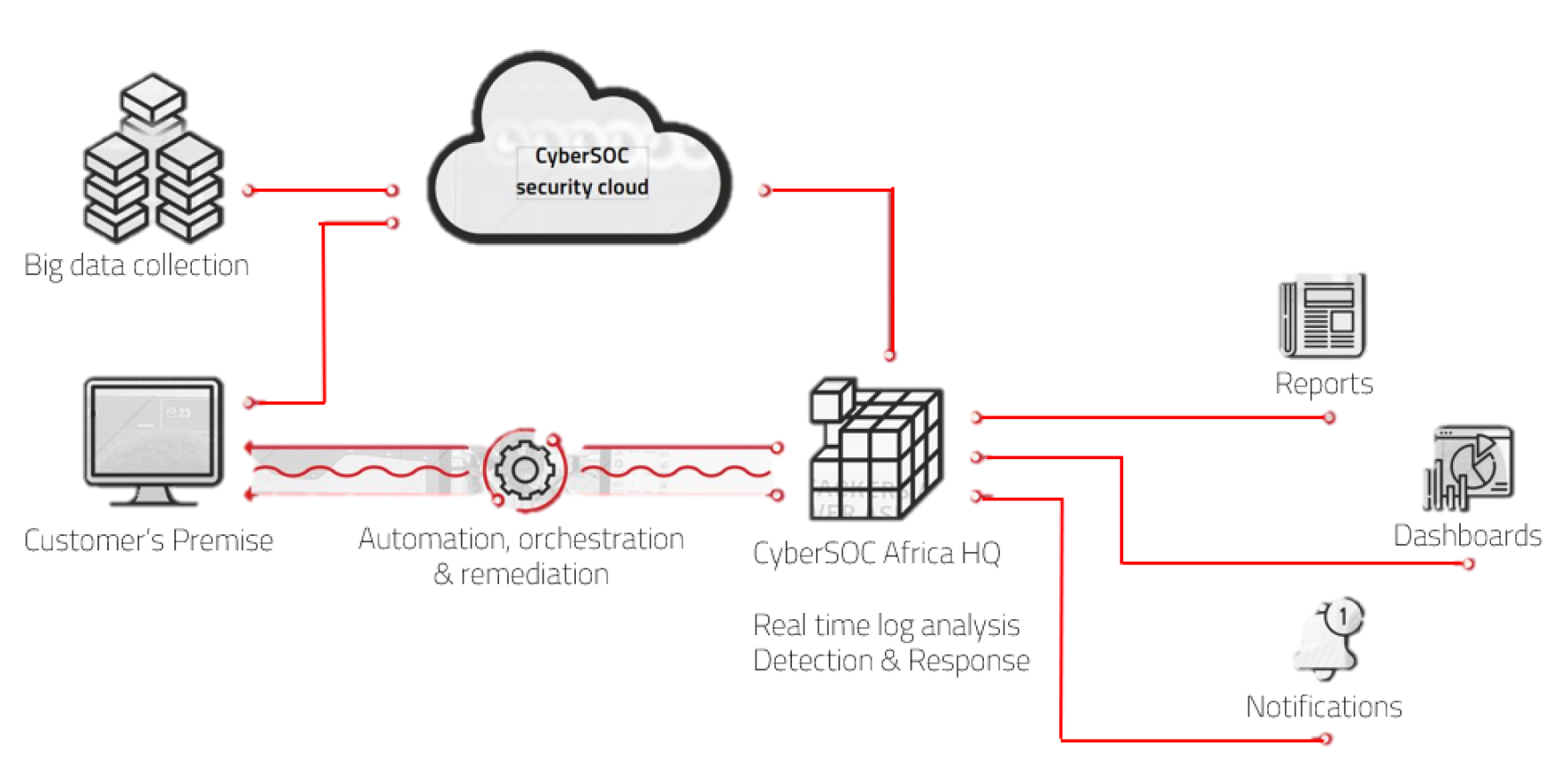 Get in Touch
Kindly fill the form and we will get back to you.